Several years ago, I remember commenting to a small group of ladies that I was struggling with feeling cold-hearted and unemotional spiritually. A wise older woman asked me what kinds of books I was reading. At the time, my reading consisted of primarily philosophy and theology. I had not considered the connection, but realize now what a significant effect my reading diet has on my spiritual life. Since that time, I've tried to make a point to balance out my reading choices between different genres of books. I've gotten back into reading more biographies. I also try to incorporate books that deal with various areas of practical Christian living, and books that pertain to specific business issues, in addition to books that address theological or philosophical issues. I still don't get through nearly as many books as I'd like (I think it's because I just can't learn to read any faster than my slow, methodical style…), but here is a list of the books I read this year, along with brief notes about each one. I'd love to know what great books you have read and would recommend. I'm always open to suggestions for future reading!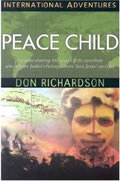 Peace Child
By Don Richardson
Years ago, I heard about a book called, "Peace Child." The people who talked about it spoke very highly of its author. So I acquired the book and it's been sitting on my shelf ever since. The book is a first-hand account of the Richardson's missionary work among the tribal people of Western New Guinea, Indonesia. As soon as I began reading, I was captivated! The writing is full of color, and overflows with rich spiritual truths. One can't help but be in awe of God's power to transform the most pagan cultures into loving, faithful Christians.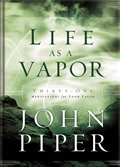 Life As a Vapor
By John Piper
Thirty-one short chapters made this book a nice devotional companion for my morning quiet times one month. Full of Scripture, commentary, anecdotes, and quotes, my heart was continually reminded of the overarching purpose in life – knowing God and living for Him alone.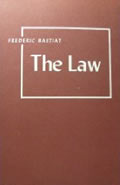 The Law
By Frederic Bastiat
I had heard this book referenced a number of times recently, so when it showed up at the bottom of a box of books given to me by some friends, I snatched it up! Only 70 pages long, this book may be a short read, but it is not an easy read – at least not for me! I think I need to read it several more times before I can fully comprehend it. Nevertheless, I found it incredibly enlightening and amazingly relevant to our times and our society. There are many little nuggets of wisdom to be gleaned from the pages to bring about a greater understanding of the purpose of law and the proper function of government.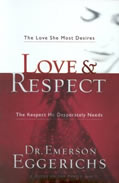 Love and Respect
By Dr. Emerson Eggerichs
A friend of mine who does a lot of marriage counseling with her husband highly recommended this book to me. I usually make a point not to read books on marriage for various reasons, but she said she thought it would be helpful to me even as a single person in learning how to better relate to the men around me. Although I didn't particularly care for the style of writing – it seemed very circular – I definitely came away from reading it with a greater appreciation for the importance of communicating respect toward the men in my life. I was also challenged to take responsibility for my attitudes and responses, regardless of the attitudes and responses of others.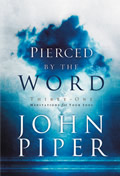 Pierced by the Word
By John Piper
Another short devotional that reiterates Scriptural truths and provides thoughts for reflection throughout the day. Books like this are a great way to feel like I'm sitting with and learning from some of the great students of the Word of our day. It's refreshing to "hear" them talk of the issues that are a part of our contemporary life and share how we can view them in light of God's Word.
Building Gold, Silver and Precious Stones
By N.A. Woychuck
Since our theme for AIC this year was 1 Corinthians 3:9-15, I thought this would be a timely read. And boy was it! My heart was drawn repeatedly back to Jesus Christ as I gained a greater understanding of what it means to build "gold, silver, [and] precious stones." In many ways, this has been a year for me of being reminded of this truth that Dr. Woychuk shares: "There is only one question, and that is how to apply the Gospel to all circumstances and conditions. It can and will correct all that is wrong."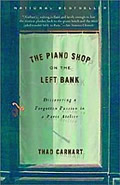 The Piano Shop on the Left Bank
By Thad Carhart
An American residing in Paris, Carhart imaginatively captures the story of his curious attraction to a small Paris Atelier where he gains access to the "other" side of Paris and rediscovers his love for the piano. He is inspired to resume piano lessons as an adult and the book is his poetic narration of the events that transpire as a result. Carhart gives readers a wonderful look into the world of piano playing and the building of pianos and reminds us of the beauty of music. This was one of my favorite quotes: "'Leonardo spent years developing a codex of body parts. He drew ears, he drew elbows, he drew hands, he drew all parts of the body in as many different aspects as he could. Then he forgot about it and painted what he saw. You must do somewhat the same.' Gyorgy Sebok, said in a masterclass to a student inquiring how to achieve a particular effect on the piano."
Time Out, Ladies!
By Dale Evans Rogers
Mrs. Rogers, wife of the famous Roy Rogers and mother of 9 children, shares candidly with women of her day on topics ranging from marriage to children to prayer. Each chapter is short and the book is an easy-read, but Mrs. Rogers does not mince words as she exposes many of the wrong philosophies permeating the culture of the 1960's. I appreciated her statement at the beginning of the book that "Christ, not I, has the answers. He is the answer to every human need." She continues to reiterate this point throughout the book and it is obvious that she is committed to growing in her relationship with Jesus Christ in her own life.


Complete Idiot's Guide to Self-Publishing
By Jennifer Basye Sander
My friend, Jennie, gave me this book to read so that I could outline what steps we needed to take next on her book project. In the course of reading it, I became intrigued by the process of self-publishing. I was still in the early stages of working on my book, Pajama School, and had planned to go the traditional publishing route. Inspired by the benefits outlined in this book (but trying to keep in mind the realities of how difficult it would be!), I decided to officially launch my Journey to Self-Publishing. This book provides lots of practical advice that helped get me started in the right direction.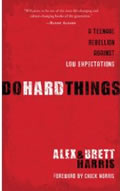 Do Hard Things
By Alex and Brett Harris
As a long-time reader of The Rebelution Blog, I was thrilled when I found out that its authors, Alex and Brett Harris, were writing a book! I have been continually impressed by both the content and the quality of their writing, and appreciate so much all that they have done to encourage young people to seek the Lord and make a difference in the culture.

God's Signature over the Nation's Capital
By Catherine Millard
A friend of mine lent me this book right before our family traveled to Washington D.C. this spring. I read it on the drive out there and found it to be a great combination of historical information and facts about the structures themselves. Although we didn't get to all the places covered in the book, it did help us map out our plan for each day!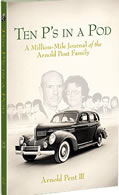 Ten P's in a Pod
By Arnold Pent III
Some friends gave me this book for Christmas several years ago. I've been wanting to read it ever since, and finally pulled it off the shelf to read this year. I could definitely relate to certain stories shared by the author! More than anything, I was inspired by the large amount of Scripture reading that was required in the Pent family – several hours a day for most of the family members. Because of such consistency in God's Word, many of the children, by default, had memorized large portions of Scripture, which they regularly recited during their family programs. This book challenged me to make a more conscientious effort to spend time reading Scripture.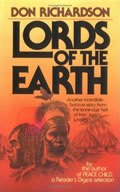 Lords of the Earth
By Don Richardson
Somewhat of a sequel to Peace Child, Mr. Richardson again captures the reader with his vivid telling of the missionary work among the Yali tribal people of Irian Jaya. The story this time centers on the work of missionary Stan Dale. It is at different times heart-wrenching, jaw-dropping, and awe-inspiring. Books like this do a great deal to help broaden my perspective and understanding of God's work throughout the whole world.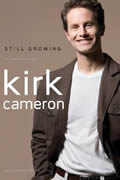 Still Growing
By Kirk Cameron
As a former "Growing Pains" viewer, and current admirer of the ministry of Ray Comfort and Kirk Cameron, I was excited to get a copy of this autobiography. It was fascinating to catch a glimpse into the life and family of one of Hollywood's young stars. But it was even more fascinating to read of Kirk's conversion to Christianity, and to see the amazing things God has done in and through his life since he became a Christian.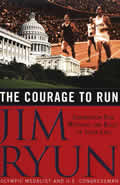 The Courage to Run
By Jim Ryun and Sons
Ever since Jim and Anne first announced their plan to run for political office at a Wichita homeschool convention years ago, our family has enjoyed supporting them and cheering them on. Having met both of them and various members of their family, I can attest to their unwavering love for the Lord and passion for serving Him. They have had a tremendous influence on my life, and I was so excited when Mom and Dad presented me with a specially autographed copy of this book for my birthday last year! The short daily readings were full of practical insights. Several of them also served as perfect reading material for my Olympic-themed piano camps this summer.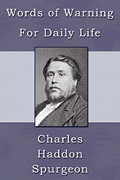 Words of Warning for Daily Life
By C.H. Spurgeon
I've got a little collection of published sermons that have sat on my bookshelves for a while now, so I figured it was about time that I at least read something of this acclaimed, "Prince of Preachers." Spurgeon speaks with boldness and clarity, and is ever intent on bringing his listener back to the heart of the gospel – salvation through Jesus Christ. Of this salvation, he has this to say, "Some people, when they use the word 'salvation,' understand nothing more by it than deliverance from hell and admittance into heaven. Now, that is not salvation: those two things are the effects of salvation." He also shares this important reminder, "Right well remember this [referring to his references of God's mercy and love], for else you may fall into error by fixing your minds so much upon the faith which is the channel of salvation as to forget the grace which is the fountain and source even of faith itself. Faith is the work of God's grace in us."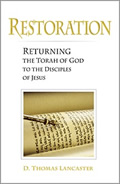 Restoration – Returning the Torah of God to the Disciples of Jesus
By D. Thomas Lancaster
A friend of mine whose family holds to more of a Jewish tradition than most Christians lent me this book. It was very thought-provoking! I gained a greater understanding and appreciation for the culture of the Jewish people, their feasts, and other aspects of their lifestyle. I was also impressed with how so many of the laws and traditions God instituted were designed to help His people live with a constant awareness of His presence and the great things He had done on their behalf. In our eagerness to throw off the "constraints" of the Old Testament, Christians today have also forsaken in many ways the God-centered approach to life that He desires His people to embody.


Publishing Basics – A Guide for the Small Press and Independent Self-Publisher
By Robert Bowie Johnson, Jr. with Ron Pramschufer
Once I decided that self-publishing was the path I was going to take for Pajama School, I set out to learn as much as I could about the field. I came across an offer for this free booklet and started my education! This was a great first read to familiarize myself with the terminology of the publishing field. The more I read on the subject, the more some of the things I initially read in this book were affirmed. Read my full review here.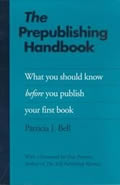 The Prepublishing Handbook
By Patricia J. Bell
Although some of the specific information in this 1992 book is now outdated, it still contains a number of relevant principles. From this book, I also borrowed the term that I now use frequently to describe how to effectively take the first step of a journey into a new field: vigorous self-education. 🙂 Read my full review here.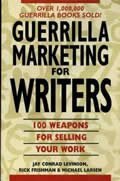 Guerrilla Marketing for Writers
By Jay Conrad Levinson, Rick Frishman & Michael Larsen
If being a successful self-publisher is all about marketing, then this book is what every self-publisher needs! With 100 ideas gleaned from years of experience, there is no want of creative approaches for anyone willing to invest the time and energy into promoting their book. Now that I'm getting closer to the release date for Pajama School, I think I need to get my own copy of this book and re-read it! Read my full review here.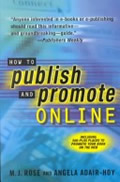 How to Publish and Promote Online
By M.J. Rose and Angela Adair-Hoy
This book helped me boil down the overwhelming field of marketing into 3 Keys to Marketing for the Self-Publisher. I was grateful for the input from a variety of experts in various fields, and for the authors' candor in sharing both their successes and failures. Read my full review here.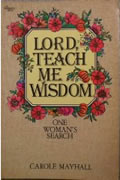 Lord, Teach Me Wisdom
By Carole Mayhall
Having read Carole Mayhall's book, Words That Hurt Words That Heal, I was excited to find this book and glean from her insights in the area of wisdom. Carole's writing is very "real" and full of personal illustrations and stories. The book is separated into four sections – Wisdom's Ways, Wisdom for a Wife, Wisdom for a Mother, and A Wise Woman Builds. Although I've never met her, Carole strikes me as a wise, godly older woman. I am grateful for the opportunity to learn from her through her writing!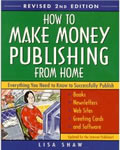 How to Make Money Publishing from Home
By Lisa Shaw
This book covers a broad range of publishing options, and provides a snapshot of others who have been successful in those respective areas. As a result of reading this, I grew excited about pursuing some other publishing projects in the future! Read my full review here.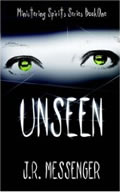 Unseen
By J.R. Messenger
Several years ago, a friend gave me this book that was written by a family member. I've put off reading it for a long time, because I don't read much fiction anymore. Unfortunately, this book was a reminder of why I quit reading most fiction. The plot was shallow and contrived, and the story was predictable and somewhat corny at points. (I'm probably just a book snob, but that's my opinion…)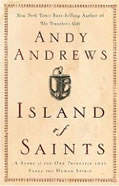 Island of Saints
By Andy Andrews
A friend lent me this book, and once I got into the first couple of chapters, I had a hard time putting it down! There were numerous twists in the plot that left me guessing about what would happen next. The historical elements were intriguing, and I'm still not sure whether it was a true story or not…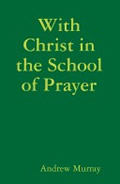 With Christ in the School of Prayer
By Andrew Murray
Normally I don't read books on prayer because I think it's probably a better use of my time to just pray instead. But I'm so glad I read this book! Andrew Murray, a recognized authority on the topic of prayer, shares some incredible insights that left me with a new understanding of what a life of prayer should look like. One of the most poignant insights I gleaned from the book is the importance of expecting God to answer our prayers. Mr. Murray shares, "It is one of the terrible marks of the diseased state of Christian life in these days, that there are so many who rest content without the distinct experience of answer to prayer." He goes on to say, "There may be cases in which the answer is a refusal, because the request is not according to God's Word, as when Moses asked to enter Canaan. But still, there was an answer: God did not leave His servant in uncertainty as to His will." Isn't that an incredible, faith-building thought?!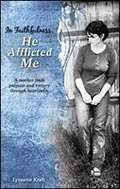 In Faithfulness, He Afflicted Me
By Lynnette Kraft
For years I have known of the Kraft family and observed them from a distance. I have been amazed at the difficult experiences they have gone through, but the peace and faith that continually characterizes their lives. Lynnette sent me a copy of her book as a prize for coming up with an "almost" name for her blog, so the night I received it in the mail I couldn't wait to start reading it. It was so engaging that I stayed up way too late reading the whole thing! Lynnette does an incredible job of pointing her readers to Jesus as the One who provides true peace and comfort in the midst of the most difficult trials in life. I was also blessed by the beautiful picture Lynette paints of God's calling for women as wives and mothers. I don't know that she necessarily even does so intentionally, but it comes out in the way she expresses her love for her husband, her children, and her home.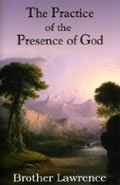 The Practice of the Presence of God
By Brother Lawrence
To be honest, the only reason I read this book is because it was included in the same volume as the afore-mentioned book on prayer by Andrew Murray. However, I found it to be a perfect continuation of the primary thing God has been impressing upon my heart this year – the importance of walking in the Spirit and performing even the most mundane duties to His glory. I loved this thought that Brother Lawrence shares, "That in order to form a habit of conversing with God continually, and referring all we do to Him, we must first apply to Him with some diligence; but that after a little care we should find His love inwardly excite us to it without any difficulty." Here's another great thought, "That our sanctification did not depend upon changing our works, but in doing that for God's sake which we commonly do for our own."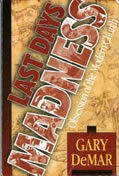 Last Days Madness
By Gary Demar
I've studied eschatology a little bit in the past, but have wanted to study it more in depth for some time. I was spurred on to do so when I found myself disagreeing with some of the things being shared in a conversation with an ardent premillennialist. I asked Dad for a recommendation of a good book to start with (since he has studied the topic at some length in the past), and he suggested this one. I found myself almost giddy with excitement as I devoured page after page of this wonderful book! In fact, it was mostly due to the influence of this book that I started getting up early in the mornings to read through whole books of the Bible (like Daniel, Revelation, etc.) in order to gain a more complete understanding of what the Bible teaches in this area. While I still have much studying to do on the topic, this book has given me a renewed vision for the importance of Christians influencing every sphere of our culture for the glory of God. There is one sentence that particularly grabbed my attention, and summarizes the fault with much modern eschatological teaching, "Perhaps because we are to such an extent 'strangers to the past,' we easily read into the events and circumstances of our own day a distinctiveness and uniqueness that may not actually be there."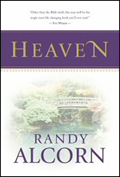 Heaven
By Randy Alcorn
This is unquestionably the best book (other than the Bible, of course!) that I've ever read! At a whopping 500+ pages, it may appear daunting, but it is broken down into short, easy-to-manage chapters. I could almost feel myself being blessed each morning as I read from it, and I wouldn't be surprised if I read it again someday (once everyone else in my family finishes reading it, since I've told them all that they absolutely must!). Mr. Alcorn shatters the preconceived conception that most people today – including myself – have of heaven. Instead he presents what he believes to be a more biblical picture – based on 25 years of study on the topic, and a dose of biblically-inspired imagination. He particularly dispels the notion that heaven is an ethereal world where we, as disembodied spirits, will spend eternity floating on clouds and playing harps – an image that causes many people to claim indifference as to whether or not they are going to heaven when they die. He places a lot of emphasis on God's promise to create a new heavens and a new earth. I was particularly enlightened by the explanation that God's plan for redemption includes not just the souls of men, but the whole of creation. His ultimate plan is to redeem the entire world and return it to a state of complete perfection – devoid of sin, pain, and death. And that's where we will dwell for all of eternity, in our humanity, but free of corruption. There is so much more that I could say, but you really should just read the book for yourself!

On the Other Side of the Garden – Biblical Womanhood for Today's World
By Virginia Fugate
As part of the preparation for a talk I've been asked to give in January at a women's event on "Being Content," I've started reading books that specifically address God's role for women. I've had this one on my shelves for a while and opted to start with it. Mrs. Fugate shares solid biblical truth unapologetically. She does so as one who has made mistakes and gone through a difficult process to arrive at her present understanding of biblical womanhood, so her tone is one of humility. Her book is borne out of a desire to help other women avoid making some of the same mistakes she did. She begins by outlining what the Bible teaches about God's role for women, then exposes the oppositions to biblical womanhood that are prevalent in our humanist and feminist-saturated culture, and finally spends the last third of the book outlining practical ways that women can apply God's principles of biblical womanhood in their lives.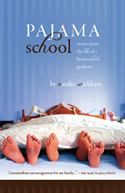 Pajama School
By Natalie Wickham
It just so happens that I have read this excellent book numerous times this year! 🙂 Between writing, re-reading, editing, re-writing, re-reading, editing, etc.,it's probably been about a dozen times total. There were so many occasions that I wanted to just sit down on the couch with another book, but the Lord compelled me to spend that time working on my book instead. I have such a renewed appreciation for the work that goes into the excellent books I have had the privilege of reading! I continue to be amazed at God's blessing upon this project, and am still hoping and praying to have it released in March, 2009.
The Holy Bible
God
This year, for my regular Bible reading, I followed a rotation of reading through the books of history (Joshua-Esther). The plan is a 2-month rotation that Dad developed that outlines what to read each day in order to get through the set of books in two months. Ideally, then, by the end of the year you would have read through each book six times. I didn't finish the last rotation, though, because sometimes I diverge from the plan when I'm particularly interested in studying another book or topic. 🙂

(Click here to view my 2007 Year of Reading in Review.)
One Response to "A Year of Reading in Review"
on 31 May 2011 at 12:47 pm Kent

I noticed you listed On the Other Side of the Garden. Did you know it's available from Logos Bible Software? The Logos edition includes links to Scripture references, search features, and lots more. It's also available for a pre-order discount for a limited time.

I thought you might be interested: On the Other Side of the Garden