Late Friday afternoon, my friend Cori and I headed down to Oklahoma City to celebrate the 10-year Character Coach Reunion. The Reunion was for anyone who has been involved in Character First! Education since it first began in February, 1997. I can remember traveling to Oklahoma City in October of 1996 with my bags packed for a 9-week stay and eager to be a part of the Pilot Project. As it turned out, the project was postponed until February of the following year and it didn't work out for me to be a part of it. Although I was heartbroken at the time, I see God's hand in it now. From many of the stories shared at the reunion of those who planned to stay short-term and ended up staying for years, I think the Lord orchestrated the events to keep me here in Derby and give me more of a desire to invest in my hometown.
I spent the next two years praying, going through training, becoming a certified character coach, helping various churches implement Character First! based programs, working with my sister to implement it in our own church and familiarizing myself with the curriculum until finally, through and amazing series of events, God opened the door for us to help the Derby public schools implement Character First! Education. Over the next 5 years we took teams of volunteers into the schools several times a month to conduct assemblies and teach classroom lessons centered around the character quality of the month. The memories of those years will be forever etched in my heart.
Here are a few of the pictures that I actually remembered to take at the reunion. The first few are from the reception hosted at the Oklahoma City Training Center Friday evening.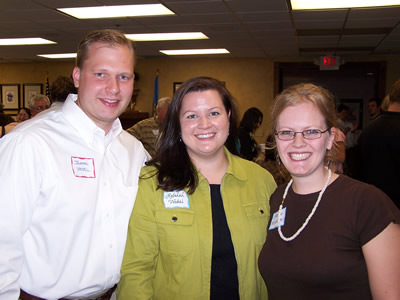 I was thrilled to catch up with Jonathan and Rebekah, whom I hadn't seen since shortly before they got married.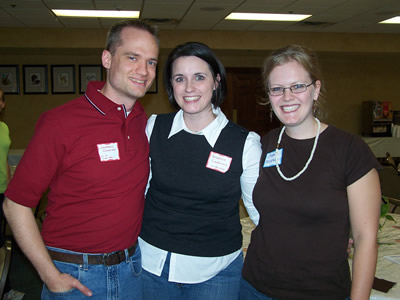 The last time I visited with Rebecca was at the wedding of my dear friends Julia and Daniel, where she assured me that there was no probable marriage partner in sight…and then within a few months she was engaged to Daniel's brother, Jonathan. 🙂 It was great to catch up with both of them!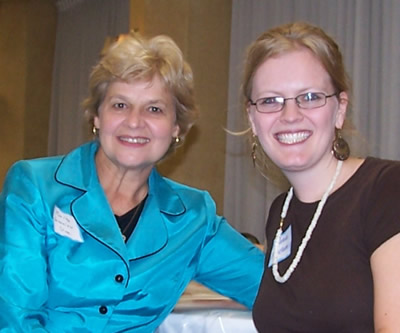 It had been even longer since I had seen Martha and I was excited to hear how well she is doing and that she is enjoying her recent marriage, following the death of her first husband several years ago.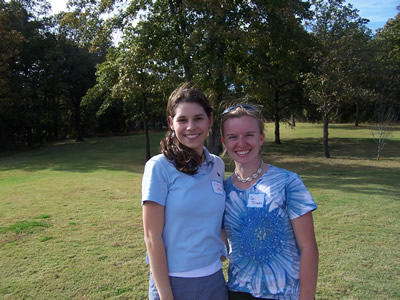 Saturday afternoon we enjoyed a beautiful day at the Hill Farm, thanks to the hospitality of Tom and Kay Hill, the ones partially responsible for the founding of Character First!. Pictured are two Wichita friends, Emma and Cori.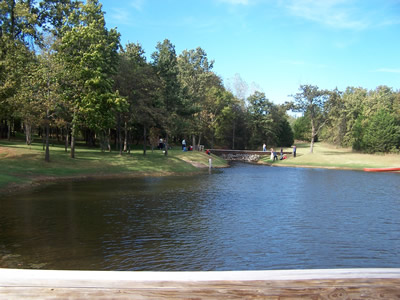 The afternoon consisted of a barbecue lunch, volleyball, fishing, riding the zip line and lots of visiting, reconnecting with old friends, and sharing memories and updates on what God has done in our lives since our involvement with Character First!.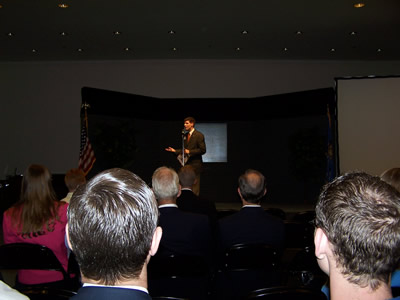 The reunion concluded with a banquet, numerous presentations honoring those whom God used to begin Character First! and updates on what is happening now with Character First! in Oklahoma City and throughout the world (my roommate had just returned from two and a half years of working with the Mongolian Character First! ministry). It was a wonderful weekend and I'm so grateful for all the thought and work that went into organizing it and making it happen. It was incredible to hear testimony after testimony of how God used the Character First! ministry in many of our lives to equip us with skills and provide us with experiences that would prepare us for where God has placed us now. I know the impact it has had on my life is incalculable and I will be forever grateful to the Lord for the years I was able to be a part of the Character First! ministry.
"Let your light so shine before men, that they may see your good works, and glorify your Father which is in heaven."

Matthew 5:16